Holiday Decoration Storage
Published on 11/28/2016
Holiday Decoration Storage
Landrum Self Storage
The holiday season is just around the corner. Pumpkins and scarecrows are overlooking fields and Christmas lights are being strung from roofs. If you are like most people, retrieving these decorations from a cluttered basement or garage can cause headaches and unneeded stress. Save yourself the time and effort this year by investing in a storage unit to manage your holiday decorations efficiently. Storage units offer many benefits for seasonal house decorators. Here are just a few: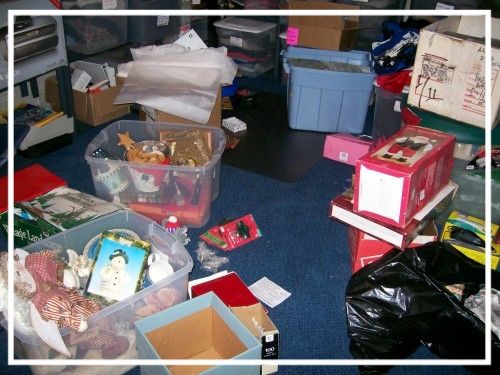 1) Protect the Value
Protecting the value of your seasonal and holiday decorations is vital when it comes to saving money. Thousands of people will retrieve their decorations this year and find a light missing or bulbs cracked due to the style in which they stored their decorations. This style is usually due to the lack of space and having to force these decorations into small spaces. By renting a storage unit, you will have dedicated space to utilize and store your holiday decorations safely. This will protect the value of your decorations, saving you money from replacements and repairs.
2) Less Stress
Between deciding where to put certain decorations and how to hang them properly, holiday decorating is already stressful enough. Worrying about where the decorations are, if they were stored properly, and if they are broken can add unnecessary stress to the holidays. Storage units provide peace of mind knowing your decorations were secure, safe, and stored in a proper place out of harm's way.
3) Save Space
Holiday decorations can take up valuable space in your home or business. This extra space could be used to accommodate guests when they visit, provide your family with more living space, or store the increased holiday business inventory.
The holiday season is an exciting time of the year for families and friends. Save yourself the time, space, stress, and help this year's decorations retain their value by storing them in a storage unit at
Landrum Self Storage.
We would love to help with all of your holiday storage needs.